Back
SYLVAN KOH CHANG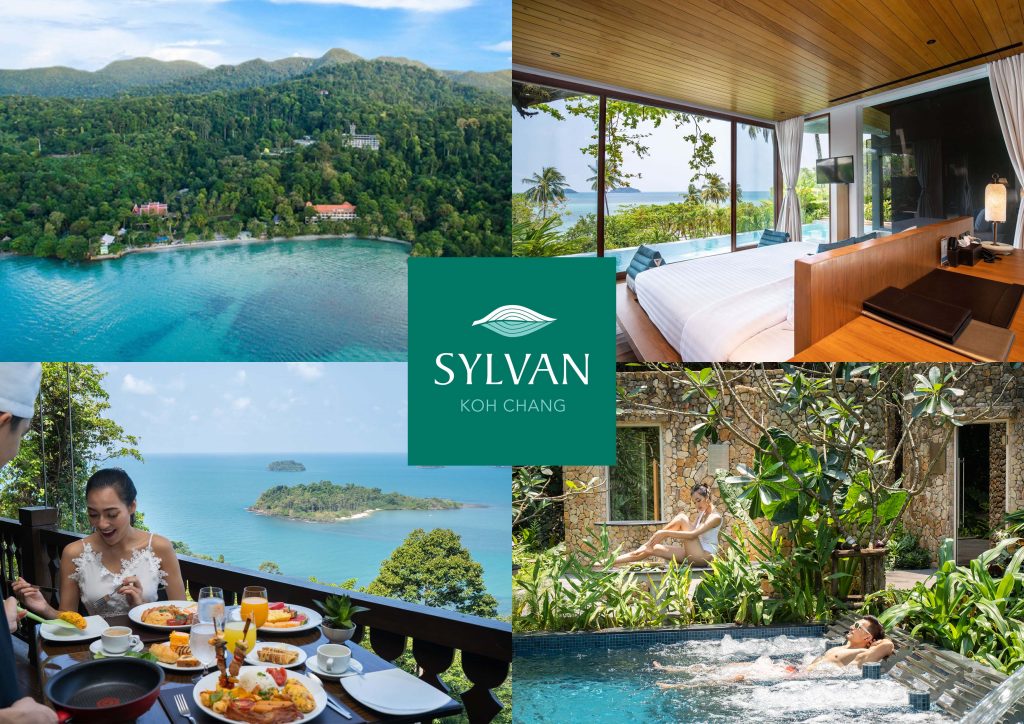 SYLVAN KOH CHANG
63 Moo 4 Koh Chang, Trat, THAILAND 23170
Get a little extra from your tropical escape with SYLVAN Koh Chang most blissful retreats. Hide away on the quieter, sunset-facing side of the island in a stylish villa overlooking the sea, and indulge in distinctive dining and signature spa experiences tailored especially to you.
EXCLUSIVE OFFER FOR RBSC & RBSC POLO CLUB MEMBERS
 – Promotional Grand Deluxe Sea View room
 Room with Breakfast for 2 persons for THB 2,200. – per night (71% Discount from the original price of 7,700 Baht).
– Promotional Pool Villa Suite
Room with Breakfast for 2 persons for THB 9,300. – per night (57% Discount from the original price of 22,200 Baht). When reserving a Pool Villa Suite, you will receive exceptional benefits as follows:
Complimentary 60-minute Rainforest Vibes at Rainforest Spa Koh Chang for 2 persons, once per stay.
Complimentary 2 hours sea kayaking for 2 persons, once per stay.
Validity: Until 31 October 2023
TERMS & CONDITIONS
Advance reservation required, reach out to our hotel reservation department though 039-552-888, 086 325 7143 or rsvn@sylvankohchang.com
Mention "The Royal Bangkok Sports Club" to receive the benefits.
Please present your RBSC membership card prior to using the services.
This price includes breakfast for 2 persons, VAT, and a service fee.
Blackout dates apply (long weekends, holidays or during the festival and 3-4 June, 28-29 July, 12-13 August, 13-14 October, and 21-22 October 2023.)
An extra bed is 1,500 THB for each room and night, and breakfast is included.
A 14-day advance reservation is necessary, depending on accommodation availability on the reservation date.
The privileges cannot be combined with other promotions or special offers.
This privilege is not available for booking on the hotel's website.
Cancellation: Cancellation, Amendment, No-Show: The full stay will be charged.
CONTACT
GALLERY