Back
RAKxa Wellness & Medical Retreat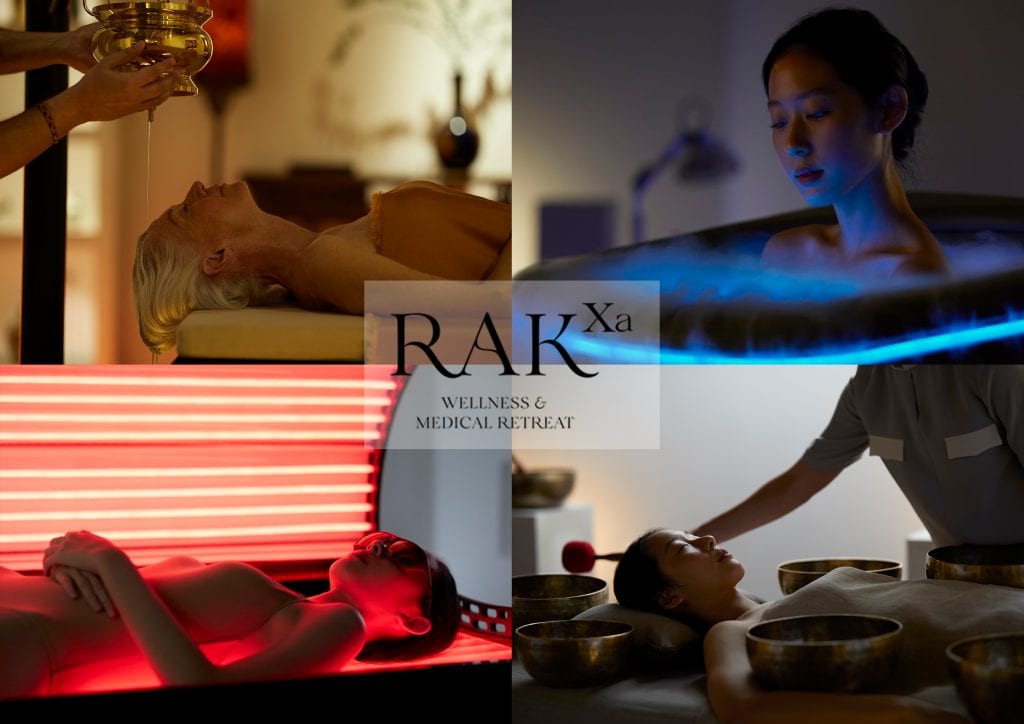 Welcome to RAKxa, Thailand's fully integrative Wellness and medical retreat
RAKxa is a new approach to wellness, a bespoke method that meets every unique individual's need. Established to empower the highly motivated and health conscious by treating the body as a whole and unearthing the root cause of imbalance. With the gentle kindness and unique touch of traditional Thai hospitality, we are a welcome sanctuary amidst a verdant tropical landscape, ready to return you to your optimal self. The visionary approach from our healing specialists and certified doctors creates a truly transformative experience through the combination of ancient holistic treatments with cutting-edge technology. World-class medical doctors from the internationally accredited Bumrungrad International Hospital and experts of time-honoured healing disciplines bring science and tradition together to unveil the story of your health. The physical, mental and emotional are synergized into a programme designed to bring the mind, body and spirit.
ONE-NIGHT WELLNESS SCREENING PACKAGE
All-inclusive package at Baht 60,000 net for single / Baht 56,000 net for double guests. Price per guest per package per night, inclusive of:
One night stay at Garden Villa
3 anti-inflammatory meals at Unam, all day dining restaurant
Minibar in villa
Fitness and group wellness activities
Complimentary access to hydrotherapy area including vitality pool, steam room, herbal steam, chill shower, infrared sauna, and cold plunge pool
Health and wellness doctor consultation
In-depth physical assessment and treatments
ADDED BENEFITS
Receive 5% discount for ONE-NIGHT WELLNESS SCREENING PACKAGE (2D,1N) and applicable for Wellness Revival Package (3D,2N).
TERMS & CONDITIONS
Advanced reservation is required
Please mention that you are an RBSC or Polo Club Member when making a reservation inquiry
Please present your membership card before using services
Booking Period : Now until 28th February 2021
Stay Period : Now until 30th June 2021
Validity Period : Until 28th February 2021
Tel : 02 055 3100
Website : www.rakxawellness.com